Description

About Zemismart

About Payment

Contact
Touch Function and Dimmer Function( Can regulate luminance of the lamps freely.)
Front panel is high quality crystal glass, scratch and humid resistant, will never fade
Various color and design panels are available.
With LED indicator, can find the position of the switch easily in darkness.
E-start, no sparking contacts.
More humanization design: the lamp is off when the incoming of electricity again.
No voice when you turn on/off lights, keep your home or office silence.
Single live wire control, easy to install, replace the old switch directly.
All brand new imported IC, with more excellent performance and more sensitive touch.
For Dimmer Switch or Dimmer Remote Control Switch:1. All OK for incandescent lamps or halogen lamps. 2. Energy saving lamps are forbidden. 3. If working with LED lamps/lights, the LED lamps/lights must be dimmable and the working current of the LED mustbe more than 300mA.
Technical Parameters:
Dimension: 120*72*42MM
Operating voltage: AC110V-240V/50Hz~60Hz.
Rated load: 5-300W/Gang
elf consuming power: Less than 1mA
Operating environment: -10~50°C,Less than 95%RH
Life long:>100,000 time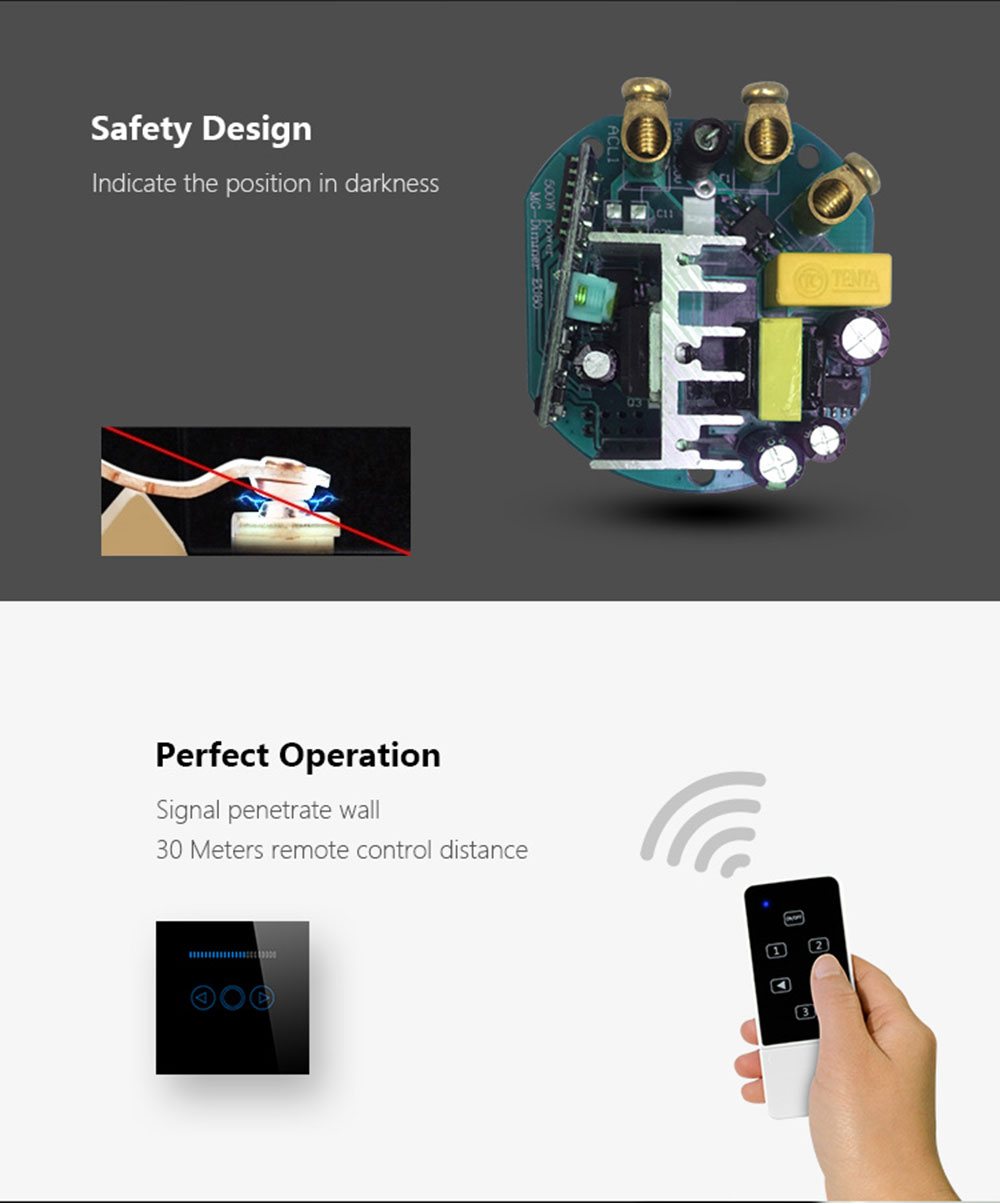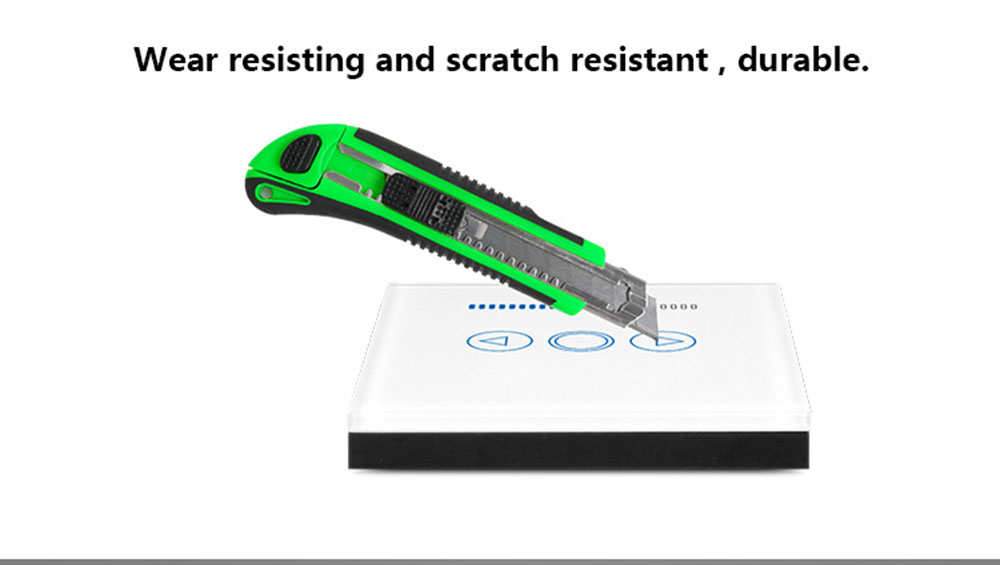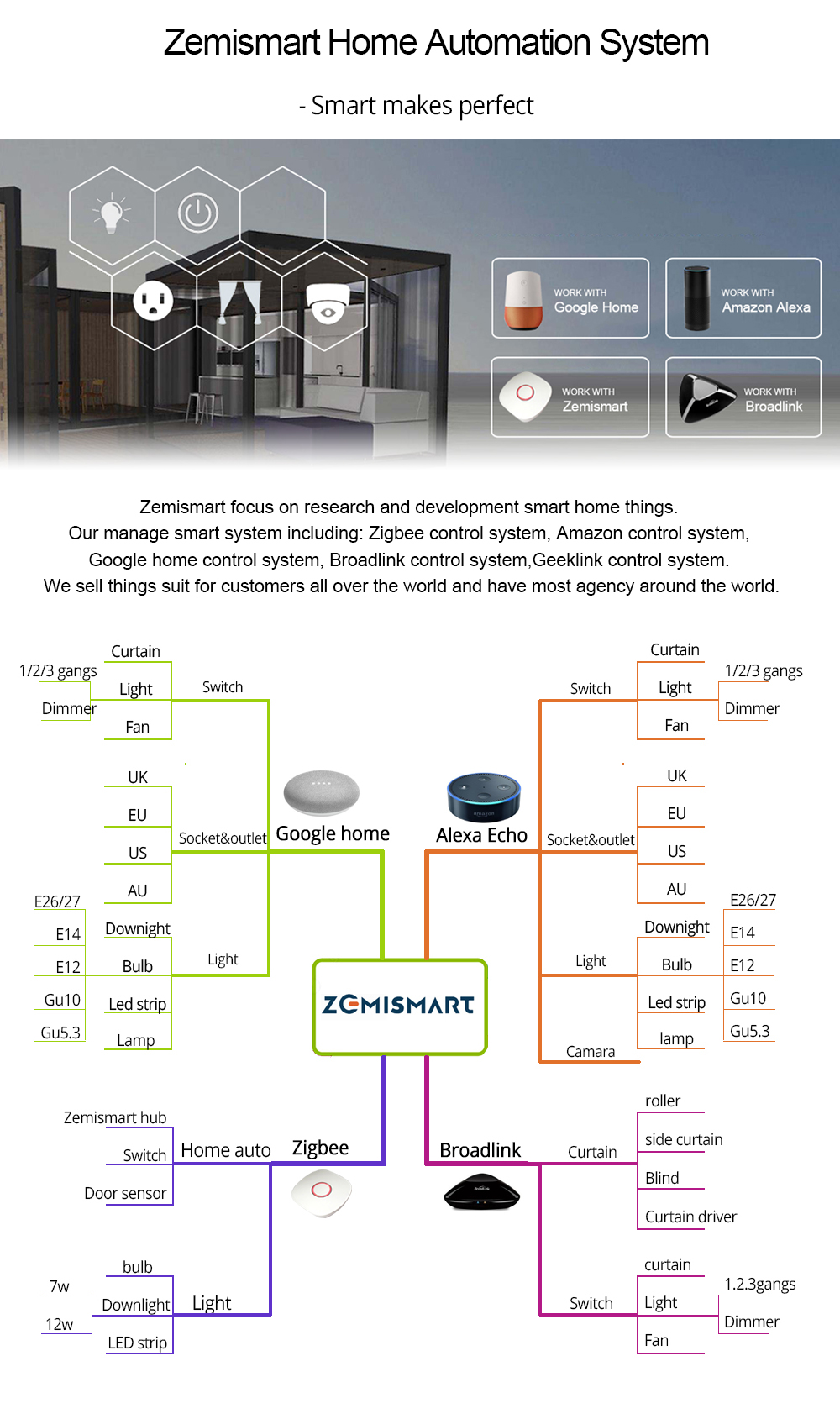 Zemismart accept PAYPAL payment method.
It is allow you pay by Visa, MasterCard, American Express, Discover.
1. Choose paypal payment.
2. Place order.
3. Pay with Debit or Credit Crad.
4. Now you can choose Visa, MasterCard, American Express or Discover as your like.

Judy Chan
Skype:+86 15018062694
Whatsapp:+86 15018062694
Wechat:943180996
QQ:943180996

Zemismart.com