Description

About Zemismart

About Payment

Contact
Specifications
Wifi: 2.3g
Voltage: 110v to 240v
APP: Smart Life
Voice Control: Alexa/ Google Home / Siri
Mterial: ABS
Base: EU type
Product Features
Alexa and Google Home voice control.
Smart life free app control in Android phone and IOS phone
IFTTT available.
Support touch control, with water-proof glass panel prevent from electric shock.
Neutral wire required.
Control your curtains anywhere via your phone.
No hub or subscription required.
AC110v to 240v suit for all over the world.
Fireproof ABS plastic box, prevents excessive heat result in fire, reducing the security risk
Note before order
This kind of switch can't set limit, so should make it work with motor which with limit setting function. Contact us to get these kind motor if you need.
Neutral wire required, so make sure you home circuit with N wire.
One switch just can connect to one motor, max power load is 200w.
If you would like using Siri control blind, please make sure the version is 12.0 or above
​
Work with Alexa &Google Home
Instructions:
1. Download the Smart Life or Tuya app (QR codes in user manual).
2. Register an account on the APP.
3. Open Alexa or Google Home and add Smart Life or Tuya Smart.
4. Use voice control feature to turn the light on/off.
5. You can now change the color, make it brighter, and so on.
Support APP Control
Support timer function, the countdown, single, repeat, delay and loop timer,
it can Max 30 groups of timer setting.
Support multi-player control, a switch can be controlled by multi-phones (after release function),
and a phone can control multiple switches. Also can make a control group to control all swithes in one time.
Support network from the work function, the timer setting can work as usual, even if the network is down.
Touch Control
Support up to 20 million times touch, High-performance design, nice&durable.
Antin-explosion,scratch-proof&water-proof,
made of waterproof tempered crystal glass touch panel and fireproof ABS plastic box,
equivalent to ten ordinary glass,will never fade,safe beautiful and durable,
avoid electric shock risk,well compatible with your room decoration.
Personalized Scenes
Zemismart smart curtain switch can help you become more confortable
and you can design your own life scene,such as party mode, away mode, etc.
With Blue Backlit
This kind of smart curtain swithes work blue backlit after install.
For this you can find the switch easily althought it is in dark night.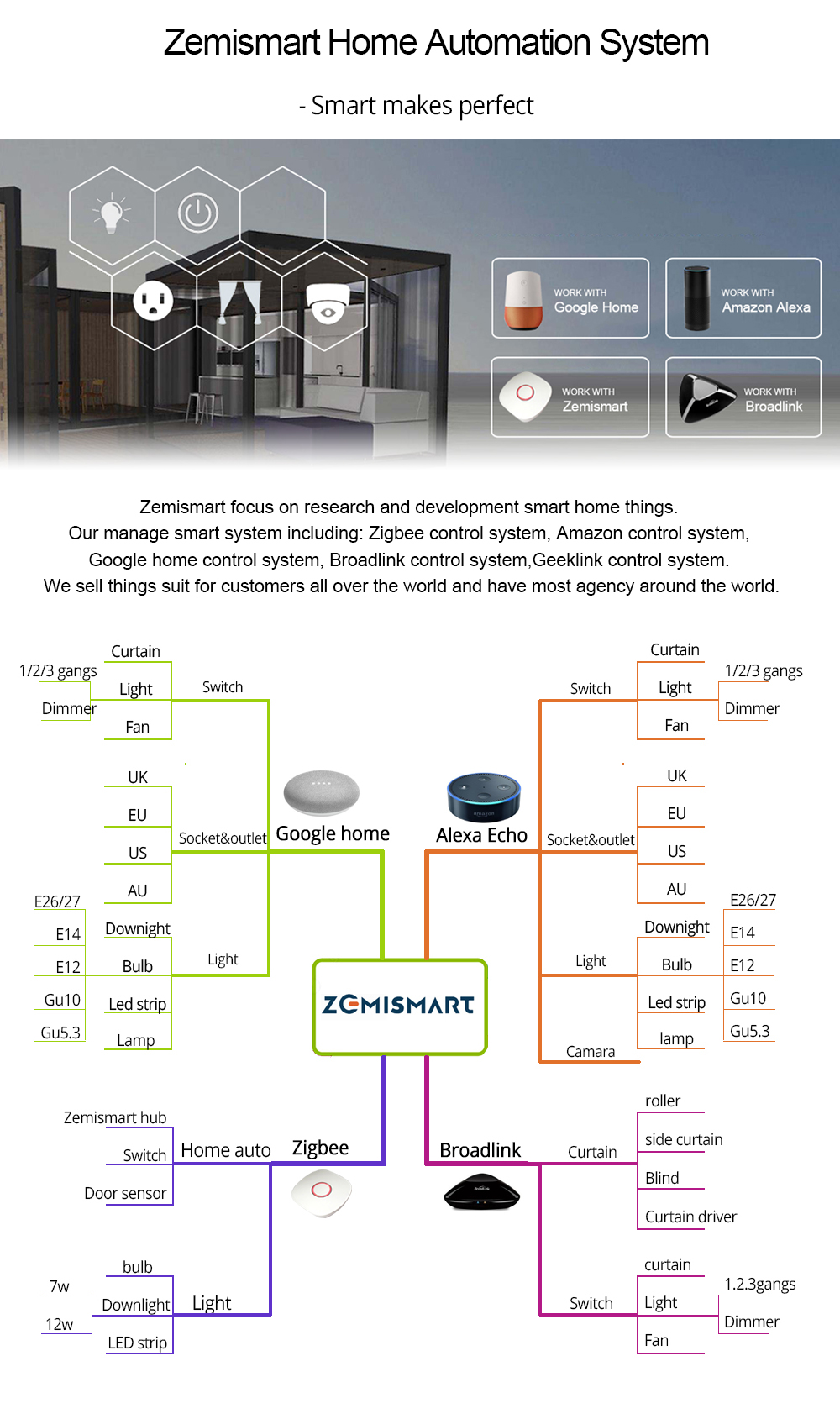 Zemismart accept PAYPAL payment method.
It is allow you pay by Visa, MasterCard, American Express, Discover.
1. Choose paypal payment.
2. Place order.
3. Pay with Debit or Credit Crad.
4. Now you can choose Visa, MasterCard, American Express or Discover as your like.

Judy Chan
Skype:+86 15018062694
Whatsapp:+86 15018062694
Wechat:943180996
QQ:943180996

Zemismart.com